Ginger Rogers & No Fred Astaire?
Can you imagine a Ginger Rogers movie without Fred Astaire?
Would you believe that the first movie they made together, Flying Down To Rio (1933), was Rogers' 25th movie?
Astaire had only made one other movie, Dancing Lady (1933) with Joan Crawford before that.
Ginger Rogers, on the other hand, had already made 42nd Street and Gold Diggers of 1933 in 1933.
She had also made The Thirteenth Guest in 1932 and A Shriek in the Night in 1933, b
oth with Lyle Talbot early in his career.
A Shriek in the Night is a delightful B-feature mystery with Rogers and Talbot as rival reporters going between taunting each other, the comic-relief idiots, and various people shouting.
You really think there wouldn't be with a title like that?!
Especially Louise Beavers, who plays the stereotypical Black maid but does it well.
She is countered by Caucasian Lillian Harmer playing the dead man's housekeeper, Augusta.
Ginger Rogers plays Patricia (Pat) Morgan who has been placed in millionaire Colby's apartment as his live-in secretary to dig up the dirt on him.
Lyle Talbot is Theodore (Ted) Rand works for another paper and manages to scoop Pat on Colby's murder.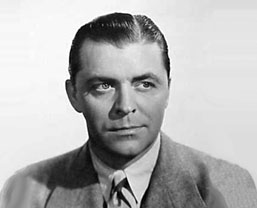 Their inter-paper fighting is typical for the 30's but still fun to watch them tossing the quips back and forth.
A taxi driver refers to Rand as a "man" (not too hard to imagine given Talbot's looks!) and Pat answers, "Don't be vulgar!"
And there is a blooper late in the movie when Pat opens a letter addressed to her as "Miss Tenny."
Our two hard-working reporters and the police go their separate ways to investigate not only Colby's death but three other ones that pop up
in a high-rise luxury apartment with vintage art deco furniture.
There are plenty of suspects of various classes and you'd be hard-pressed to figure out the murderer until the end in this very suspenseful movie.
Would you like to see other movie reviews and tidbits that you won't find here or any where else?
Need to find an old movie or series that you can't find anywhere else?
Mention Maven's blog in your email order and get a discount!