Barrymore Family Antics
The Barrymore Family Tree is full of very colorful characters, Drew being only the latest incarnation!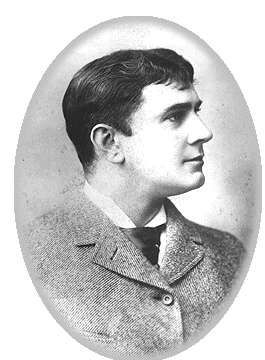 Plus an incident in Myrna Loy: Being and Becoming (with James Kotsilibas-Davis, Alfred A. Knopf, New York, 1987, page 50):
Dispite his bravado, Jack [John Barrymore] had a gentle side, but he seldom showed it to me. He usually tortured me during that early period at Warners, making a serious play for me on and off the set. He used to call in the middle of the night from some Culver City night spot. "This is the ham what am," he would intone in that matchless voice, urging me to join him or wanting to join me. God knows he was attractive, but he was really a rascal and I knew it. Actually, there was more to it than that. I sensed something wrong in him and it frightened me.
Maven wonders just what there was in John Barrymore for Ms. Loy to resist?
An irresistable voice? Maybe.
Okay, maybe he looked better than George Clooney and Brad Pitt put together.
Please excuse Maven while she goes and catches her breathe!
Where did she put her bourbon . . . I mean smelling salts. . . .
Is there a favorite movie or one that you remember from your childhood that you just can't find?
Mention this blog in your email order and get a discout!