You'll Find Out
"You'll Find Out" is several movies in one . . . take your pick!
It is an old-dark-house film with Boris Karloff, Bela Lugosi, and Peter Lorre in their only film together.
It's a musical with Kay Kyser and his orchestra, featuring Harry Babbitt, Sully Mason, Ish Kabibble and Ginny Simms.
Last~~and possibly least, depending on individual tastes~~it's a comedy with lines like Ish Kabibble asking why Lugosi always wears his turban? "Because he just washed his hair and he can't do a thing with it!"
Miss Maven strongly recommends as a mustsee for the excellent suspense, music and acting.
This, the 2nd K[ay]K[Kyser] film, is now a cult classic. . . . . Kay and the band in a haunted house. Swing numbers one minute, Ish disappearing behind secret panels the next. The ONLY time (perk up, you experts) that Karloff, Lugosi and Lorre appeared in the same film. I love it, but Kay's a bit over the top in the first scene.
[It's a recreation of their radio show, "Kay Kyser and His College of Musical Knowledge. What did this guy expect?!?!]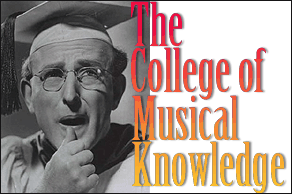 Incredible songs. "Like the Fellow Once Said", "You've Got Me This Way", "I'd Know You Anywhere", "Once Track Mind", Ish's "Bad Humor Man (rumor has it that the song was to have been sung by the 3 Boogie Men"!! as print ads called them). [sic] A MUST for Halloween.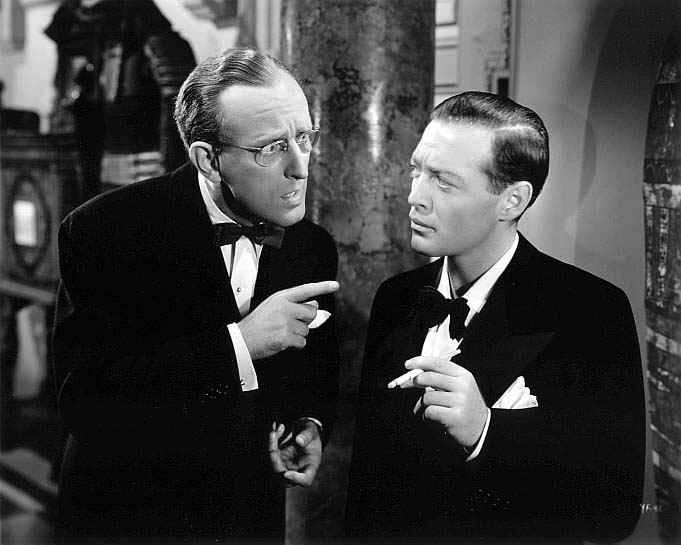 Miss Maven must make a confession:
This is only one of three movies that made Miss Maven nervous while watching them.
And she was watching this one in the middle of a bright Texas afternoon!
You can contact Miss Maven at