Sleuths of the Silver Screen - Philo Vance
Needs a
Kick in the pance.
I have that on a lithograph of a Bob Pudim pen and ink of William Powell being kicked by none other than Sherlock Holmes that I bought in 1982, some years before I saw my first S.S. Van Dine mystery with his famous detective.
I have since seen Powell as Philo Vance plus Warren William, Paul Lukas and . . . are you sitting down? . . . Gracie Allen.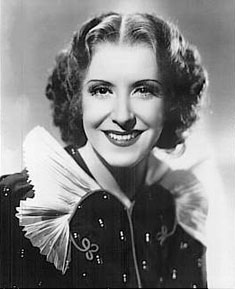 Van Dine had written "The Gracie Allen Murder Case" for her--and sans George Burns at that!
She played against Warren William as Vance, repeatedly calling him "Phido."
Truth to tell, the only people that I know who collect it are Gracie Allen fans and Philo Vance movie fans.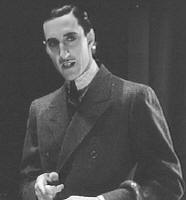 Even Basil Rathbone played Vance in The Bishop Murder Case (and not that well!) before he scored in his best detective role as Sherlock Holmes in "The Hound of the Baskervilles" in 1939.
["Hound . . ." is a movie that I plan to cover next month in my Halloween Movie Marathon.]
(Courtesy of http://themave.com)
William Powell turned out to not only be the most loved Vance but most of us consider his "The Kennel Murder Case" as THE Philo Vance Mystery Movie.
His earlier forays in the role, in "Canary . . . ," "The Greene . . . ," and "Benson Murder Case," were each worth watching but just not quite as much fun as "Kennel . . ."
Bottom-line has William Powell, S.S. Van Dine's talent and movie-making coming together at the perfect moment for a perfect crime.
And sleuth of the silver screen!